Informasi Mengikuti Ajang The Zayed Future Energy Prize 2017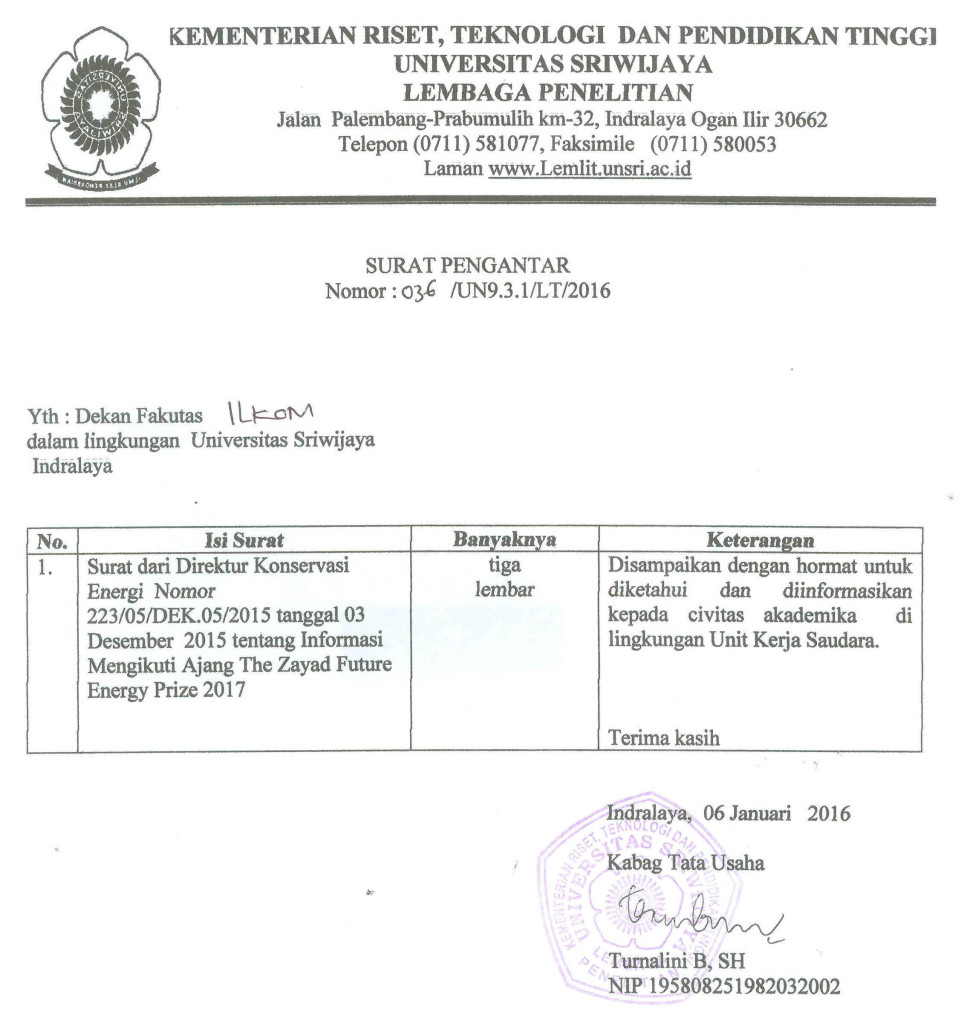 Menindaklanjuti surat dari Kementerian Energi dan Sumber Daya Mineral Republik Indonesia, Direktorat Jenderal Energi Baru, Terbarukan dan Konservasi Energi, dalam rangka mendorong kerjasama bilateral antara Pemerintah Indonesia dengan Pemerintah Persatuan Emirat Arab (PEA), menginformasikan bahwa Pemerintah Persatuan Emirat Arab memiliki ajang Zayed Future Energy Prize.
Zayed Future Energy Prize merupakan pengakuan internasional dari Pemerintah Persatuan Emirat Arab (PEA) atas prestasi luar biasa bagi organisasi, individu, sekolah di dunia khususnya dalam bidang energi terbarukan. Untuk tahun 2016, panitia telah menerima 1437 submisson dan nomination dari seluruh penjuru dunia dan pemenangnya akan diumumkan pada saat Abu Dhabi Sustainability Week, Januari 2016. Adapun kategori yang dilombakan adalah :
Large Cooperation
Small and Medium Enterprise (SME)
Lifetime Achievement dan
Global High School.
Sehubungan dengan telah dibukanya pendaftaran The Zayed Future Energy Proze 2017 pada tanggal 14 September 2015, kami mengundang Saudara untuk dapat berpartisipasi dalam ajang internasional tersebut.
Untuk informasi lebih lanjut dapat diakses melalui website : www.ZayedFutureEnergyPrize.com atau email : info@zayedfutureenergyprize.com.
informasi terkait dapat didownload disini.