COMNETS Talks : The Networker Day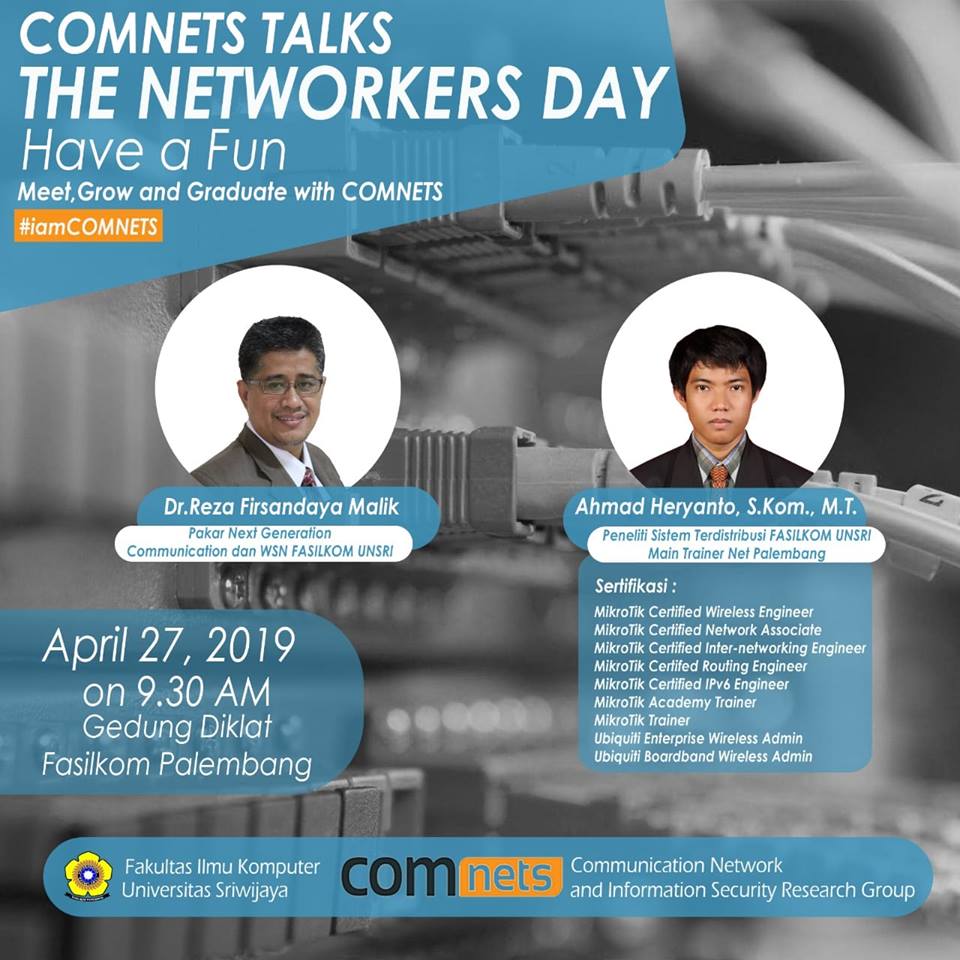 Call for participants.. free of charges
COMNETS has a great expert to deliver speech in WSN and Distributed Systems… don't missed guys.. this activity will be last talk before Ramadhan kareem.
Time for update your skill guys.
Save the date : April 27, 2019 | 9.00 WIB | 5th floor Gedung Diklat FASILKOM Bukit Besar Palembang.
#iamcomnets
Meet, grow and graduate with COMNETS